Ofsted & Parent View
Venn Boulevard Centre was rated Outstanding in all areas upon its last inspection.
"The centre continues to provide an outstanding level of education, care and support. It has a 'life changing' impact on the students as they deal with the emotions and challenges of becoming a parent." Ofsted, January 2014.
The following summary is taken from the latest Ofsted report:
Students make outstanding progress in English, mathematics and a range of other subjects because of the support from staff who expect that each individual will achieve her full potential.
Usually, all students gain at least five GCSEs that include English and mathematics, many in the equivalent of one year of study. Each year, significantly more are attaining the higher A* to C grades.
Outstanding teaching is underpinned by high expectations and excellent relationships between the students and with staff. Staff's knowledge of the students is used alongside excellent subject knowledge to plan engaging and challenging learning activities.
Students settle quickly and enjoy attending the centre.
Excellent opportunities are provided that enable students to successfully 'catch-up' and fill the gaps in their learning so that almost all choose to continue in education beyond the age of 16.
Behaviour is outstanding and students demonstrate high levels of maturity both in lessons and around the centre. Students say that they feel safe in the centre, and this is enhanced by the knowledge that their children are safe in the centre's nursery.
Strong partnerships with agencies such as health, social services and adult education ensure that students' needs and those of their babies are met. This supports students to attend regularly.
The outstanding leadership provided by the headteacher, alongside the challenge of the management committee and funding support from the local authority, has enabled the centre to continue to thrive.
The restructure of the management committee has ensured that members have the skills to challenge leaders, take on new responsibilities for financial management and fulfil its statutory duties.
Each year, more students choose to stay beyond their statutory leaving age in order to complete their studies and gain valuable work-related qualifications. The range of vocational courses available for these students is limited.
Download the full report:
Compare School & College Performance
The Department for Education (DfE) has launched a new website service which allows anyone to explore a range of data for a single school or to compare schools.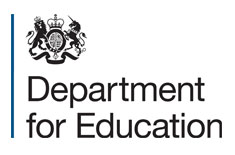 Parent View