Ofsted & Parent View
Venn Boulevard Centre was rated Outstanding in all areas upon its last inspection.
"This school continues to be outstanding.  The leadership team has maintained the outstanding quality of education in the school since the last inspection." Ofsted July 2019
The following summary is taken from the latest Ofsted report:
Pupils at your school feel safe. They told inspectors that they really value the way in which they feel respected at your school. They value the way in which you and your staff make everyone feel included. They talked to us about the way in which you and your staff celebrate difference and help to make everyone feel valued. Inspectors saw first-hand the way in which your staff spoke to pupils with compassion and respect.
Teaching at your school is characterised by positive relationships between members of staff and pupils. In classrooms, pupils focus hard and respond well to any advice and guidance that is given to them. Teachers and teaching assistants work hard to ensure that pupils are 'nudged' in the right direction in lessons. They consider pupils' emotional well-being deeply and give them space when they need to refocus. At other times, they push them forward in their learning very effectively.
The most striking aspect of your school is the way in which you plan to support pupils' individual needs. An SEMH curriculum runs through the heart of your school. All pupils benefit from targets to help them to develop their social and emotional skills and to build a level of resilience. Pupils are given chances to reflect upon this through 'life books' where observations are made, and improvements praised.
You and your leaders ensure that there is a strong culture of safeguarding across the school. Records are comprehensive and of high quality. Leaders have ensured that safeguarding arrangements are fit for purpose. They carry out all checks to make sure adults working with children are suitable, for example.
What is more, the systems and structures that you have put in place ensure that pupils feel safe at school. You are very proactive to this end. For example, you have made sure that members of staff have been trained in specific themes to help them to support pupils, such as in attachment and trauma. Within classrooms, teachers reward positive behaviours consistently. This system, which also allows pupils to earn rewards trips, is very much appreciated. A time of 'reflection' at the end of the day allows pupils to consider how they have performed at school and helps them to focus on their attitudes and behaviours.
Download the full report:
Compare School & College Performance
The Department for Education (DfE) has launched a new website service which allows anyone to explore a range of data for a single school or to compare schools.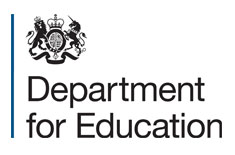 Parent View